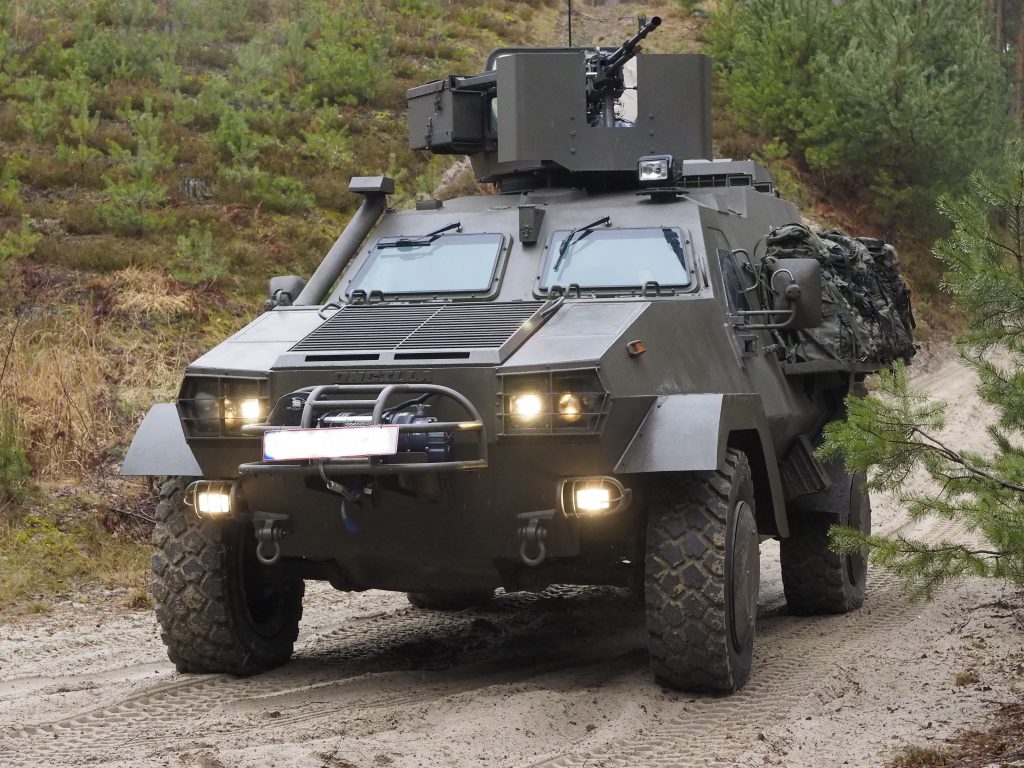 Engine
1.
KM DEUTZ BF 4M 1013FC
Maximum power: 190.5
Gearbox type: Allison 1000
2.
IVECO NEF 4 ENTC
Maximum power: 209.5
Gearbox type: Autoamtic (6/1)
Driving performance:
Front outer wheel min. turning radius, m 8.9
Max. speed on the highway, not less than, km/h 120
Fuel range, not less than, km 750
Bridged obstacles:
Max. climbing angle, degree 30
Max. heeling angle, degree 24
Weapon system, type NSV
Machine gun caliber, mm 12,7
Air conditioning and heating system (NATO AECTP – 230)
Level of armor protection (NATO STANAG 4569): 2;
with external additional passive armor (NATO STANAG 4569): 3
Equipment and the ability to upgrade
Standard equipment
The standard APC equipment package includes:

Upgrade
Due to the high payload and good versatility, Oncilia has great potential for further modernization.
Given its standard design, it is possible to develop the following types of vehicles: