Why hydrostatic drive?
easy transmission from engine to wheels by eliminating gearboxes, drive shafts
optimisation of the drive in terms of power demand (higher efficiency)
use of a larger combustion engine range, stable operation over the entire range, including at low speeds, easier overload protection
smooth change of driving speed, especially when performing work that requires a stable speed
Benefits
1
Better adaptation of machines for performing exact earthworks.
2
Better adaptation of machines for snow removal.
3
Better adaptation of machines for work with attachments which are requiring very low speeds (creep).
4
Reducing environmental impact through reduced fuel consumption and lower noise level.

The new RD130FHD grader model advantages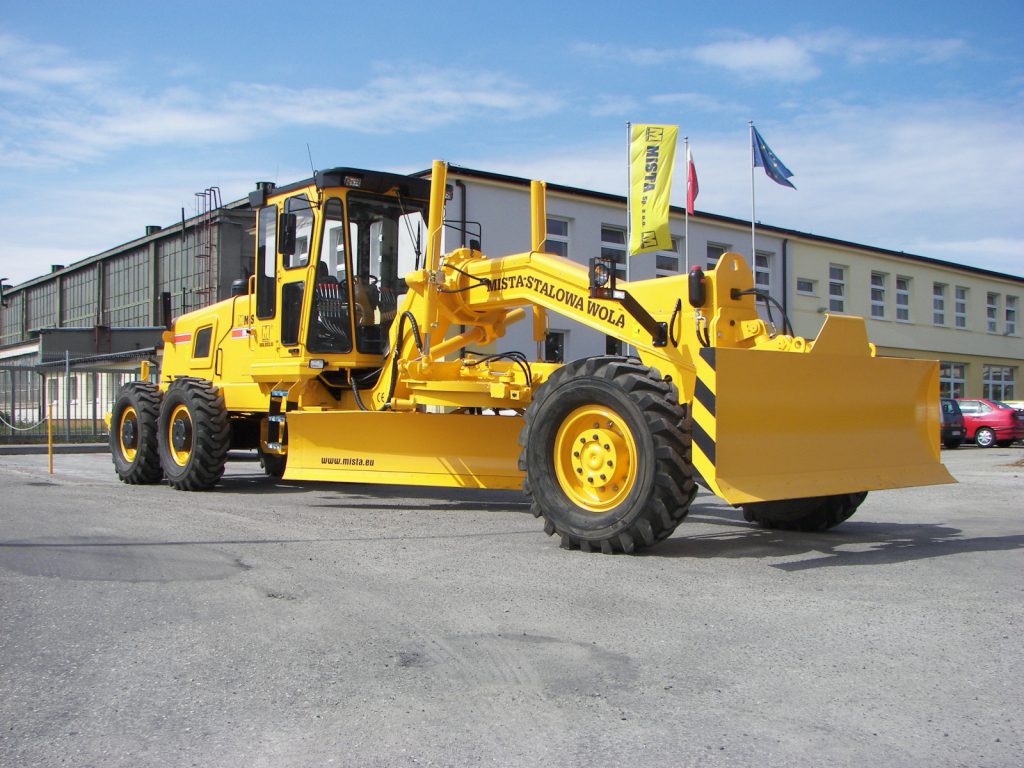 1.
Engine
CUMMINS QSB4.5 diesel engine power 130 KM, electronically controlled.
2.
Weight
Weight 11300-12100 kg
(depending on customer needs).
3.
Hydraulics
Load-sensing hydraulic system.
Equipment
Optional Equipment on Request